Alcumus Info Exchange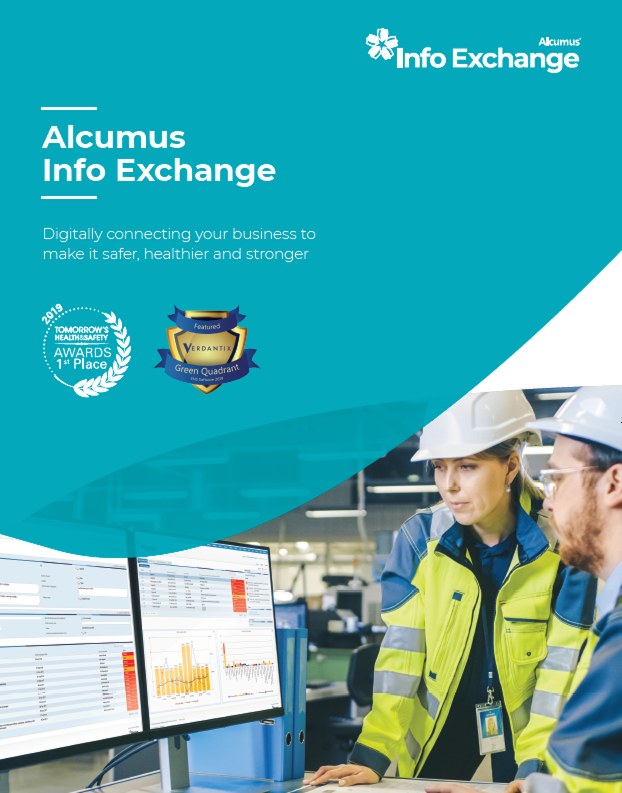 Our enterprise wide software is intended to drive operational efficiency and collaboration across your entire business, not just one
department or function.
We typically replace multiple standalone databases and/or disconnected spreadsheets for processes that are not covered by ERP systems.
Our areas of expertise expand across:
Environmental, Health, Safety & Quality (EHSQ)
Risk management
Property and asset management
Supply chain management
Corporate social responsibility
Alcumus Info Exchange simplifies your business processes through one integrated software solution.

This truly configurable platform helps organisations to digitise the day-to-day tasks that underpin their business. It captures vital data and makes it accessible to the people that need it, creating one true view of operational processes. Increased visibility enables greater control, while a powerful suite of reporting and analytics tools provide valuable insight that support growth.
Categories
The Health & Safety Event