21 Sep 2022
Corpro HM1500 Medi Half Mask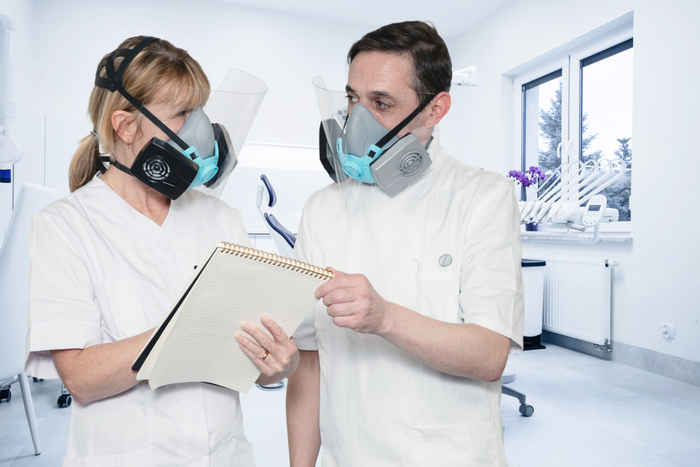 UK manufactured, reusable, and easy to decontaminate, the HM1500 Medi Half Mask and F1200 Filter Range generate less waste and provide a more cost-effective respiratory solution than disposable facemasks.
Three available sizes, designed to fit over 95% of the population.
Low profile design seamlessly integrates with other PPE.
Latex-free design.
Easy to fit check and yields high fit factor results.
Inhale device filters air on the inhale, protecting the mask wearer from potentially harmful bacteria and viruses.
Exhale device filters breath on the exhale, protecting patients and other staff members from potentially harmful bacteria and viruses expired from the mask wearer.
Inhale filter provides over 99.99% viral filtration efficiency.
Inhale filter with P3 efficiency and protection (>99.95%).
Exhale filter with the equivalent of P2 protection (>94%).
Low breathing resistance, making it easier to breathe.