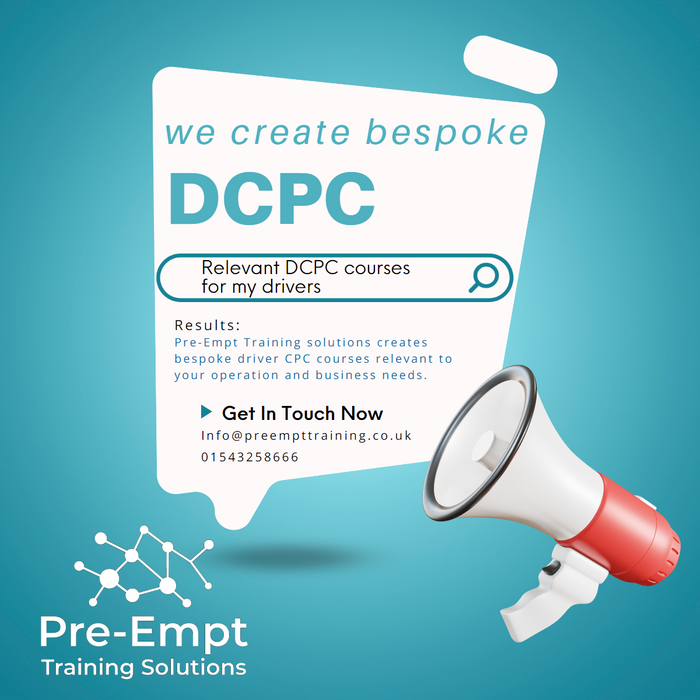 Pre-Empt is fully accredited and approved training centre, we have created the "5 Steps to a Professional Driver" course bundle.
35 hours split into five 7-hour courses with information which is crucial to every professional HGV driver if they are to stay legal and compliant. As these courses have been made by drivers, for drivers, you can rest assured it will not be death by PowerPoint.
Bespoke Driver CPC course
At Pre-Empt we also offer companies the ability to build an accredited course specific to your operational needs. This is a bespoke course which includes pictures/videos and information specific to your business and is branded with your business's colours/logos.
Alternatively, if you do not need a bespoke course, our full 35-hour course can be purchased and branded with your company logo. If you only require certain length of courses, you can choose the topics you wish from our course list.