07 Mar 2022
ELK LIFTING CUSHION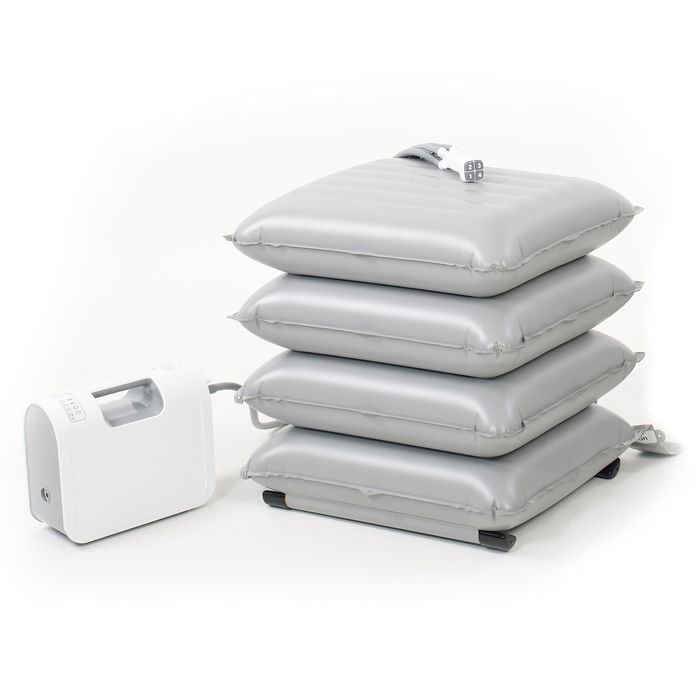 Suitable for patients from the infirm or elderly to plus-size or bariatric, the cushion can lift up to 450kg, lifting a fallen person in minutes and reducing the risk of injuries from manual handling.
The Elk lifting cushion is easy to use and can be operated with minimal training and without a LOLER certificate. Its light weight and portability make it suitable for use in a range of settings outside and in, including nursing and care homes and especially in confined spaces such as bathrooms or hallways.
A battery-powered Airflo 24 compressor rapidly inflates the cushion at the touch of a button, one section at a time, and will stop automatically once each section is fully inflated.
Used regularly by the emergency services, the compressors can be charged in ambulances in specially designed stowage units or using in-vehicle chargers, ensuring they are always ready to use.
Easy to store and clean, the Elk inflatable lifting cushion is made from a durable Riverseal® material with an anti-microbial coating and can be cleaned using a proprietary non-abrasive mild liquid cleaner.
Seat depth: 50cm
Seat width: 57cm
Cushion weight: 3.6kg
Compressor weight: 4 kg
Working Load Limit (WLL): 450kg
Maximum height: 56cm