07 Mar 2022
EvacSHEET – PAEDIATRIC COT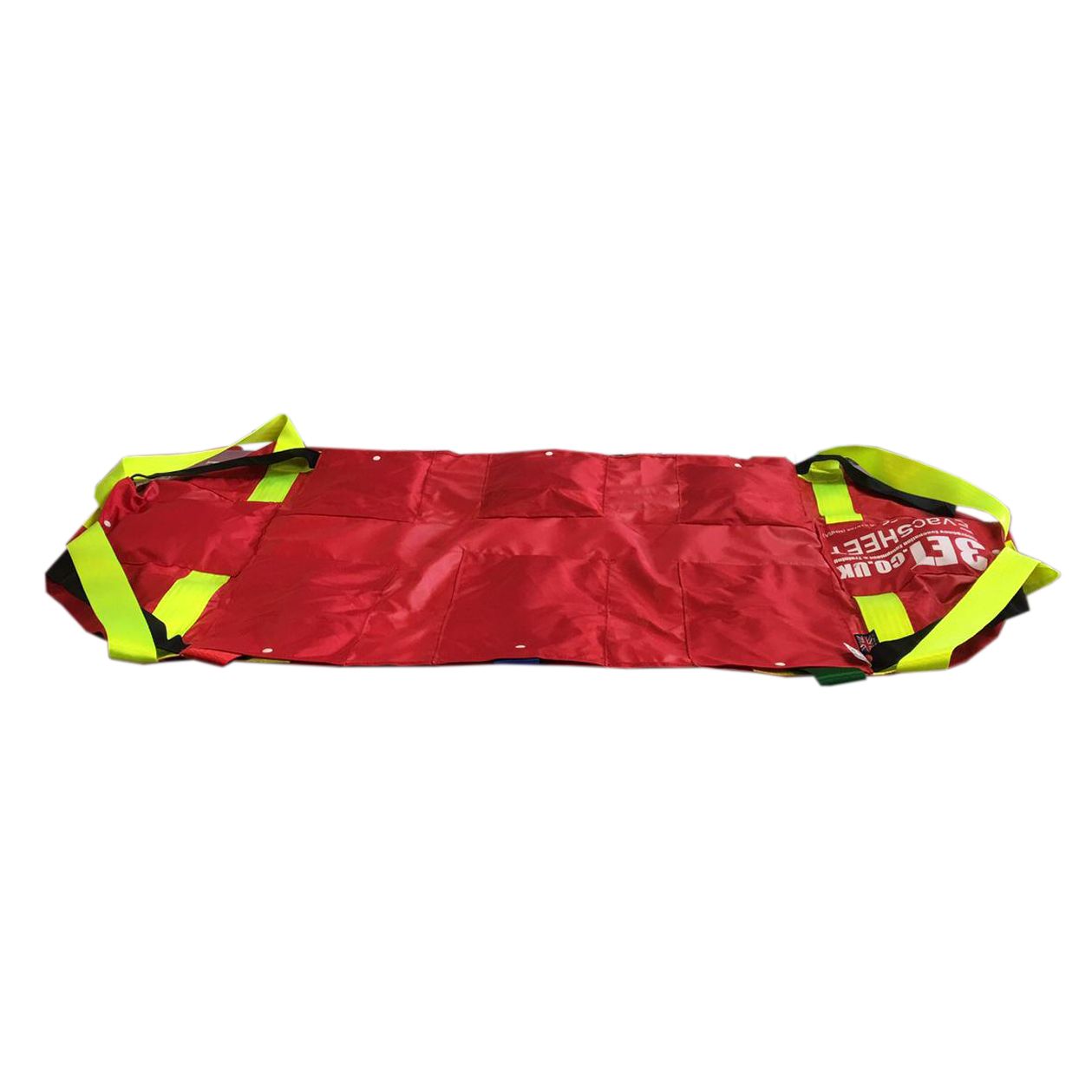 Designed to be permanently attached under the mattress (including Airflow mattress systems) with heavy-duty elastic corner straps, the sheet is immediately accessible in a fire evacuation or other emergency. When not in use the securing straps and pulling handles are stored in secure pockets so there is no visual sign of the system in place.
Quick and simple to use, the paediatric EvacSHEET can be safely operated by two people if the weight of the infant allows, however additional pulling loops will accommodate up to four people if required.
It features a unique anti-capsize design for extra stability and security and is easy to manoeuvre around narrow doors and other obstacles. Three sets of colour-coded securing cross straps accommodate different patient sizes and conditions while ergonomic design features reduce the risk of moving and handling injuries for those performing the evacuation.
Manufactured in the UK from heavy-duty flame-retardant material with a wipe clean finish, the EvacSHEET can be machine washed at 70 degrees if required.
Size: 1.20m x 0.60m
Weight: 1.3kg
Safety tested to: More than 350kg
Working Load Limit (WLL): 250kg – Minimum 2 operatives safe working
Material: Heavy duty (500D), Flame Retardant PU coated Polyester
Buckles: 3 x 50mm, Black ACETAL, minimum tensile strength 100kg
Pulling and Cross Straps: 48mm Polyester Webbing, 58 gsm / m, Break strength 2.6KN
Country of Origin: Manufactured in United Kingdom
Conforming Standard: CA 015788 (MHRA)