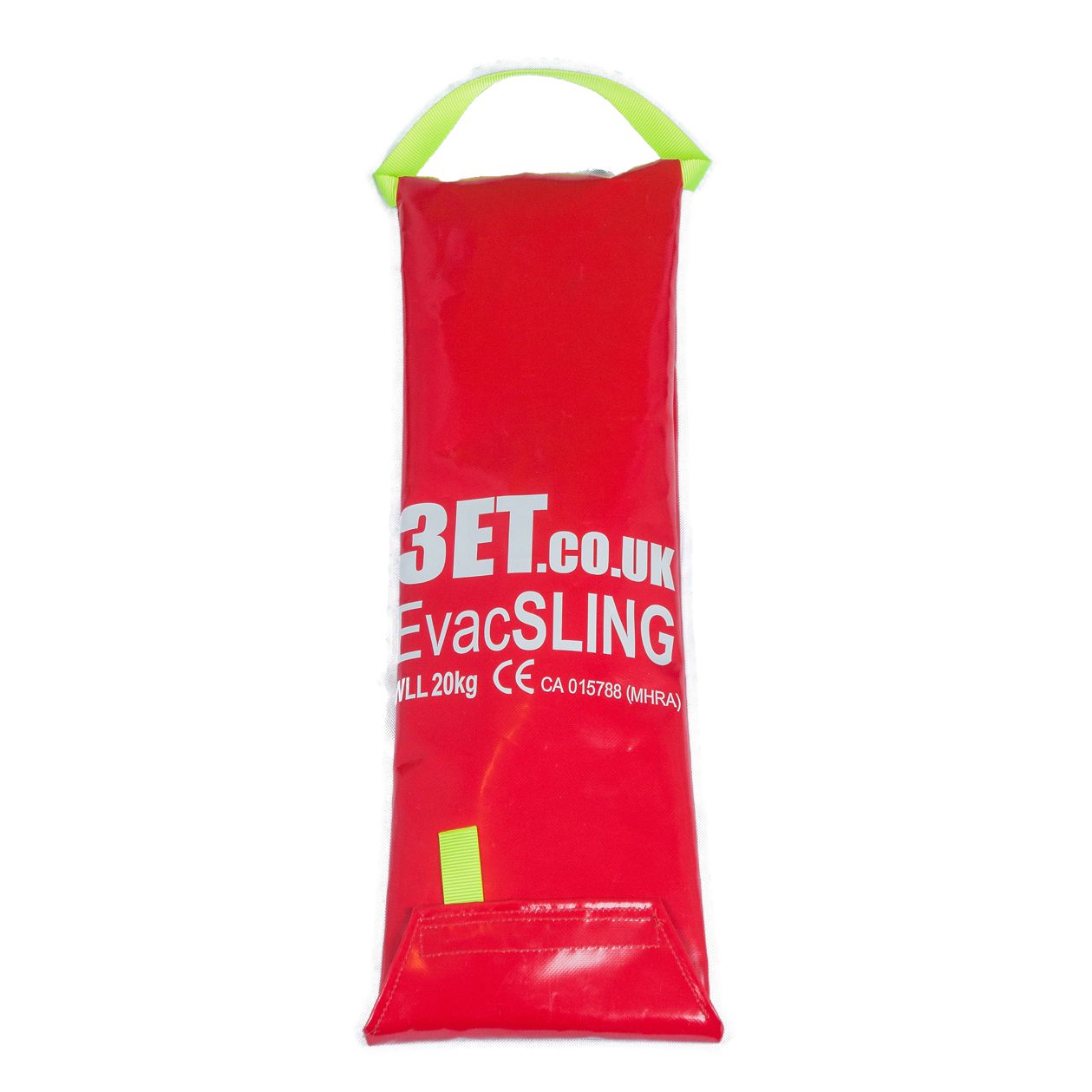 It is worn diagonally across the body and in the case of a fire or other emergency is quick and easy for the mother to fit herself, securing her baby in a safe pouch and leaving her hands free to negotiate doors and stairs safely.
The EvacSLING is manufactured in the UK from wipe clean FR PVC with a high visibility yellow shoulder strap, trident buckle adjustment, pouch securing strap and photo fluorescent strips on both side of baby pouch for easy identification of mother with baby in low light conditions.
A wall-mounted storage bag keeps the sling clean and ready for immediate use.
Packed size: 70cm x 20cm x 4cm
Deployed size: 85cm x 20cm x 20cm
Safety tested to: 50kg
Working Load Limit (WLL): 20kg
Material Construction: FR PVC, Polyester webbing, Acetal plastic buckles
Country of Origin: Manufactured in United Kingdom
Conforming Standard: CA 015788 (MHRA)