05 Apr 2022
First Aid Training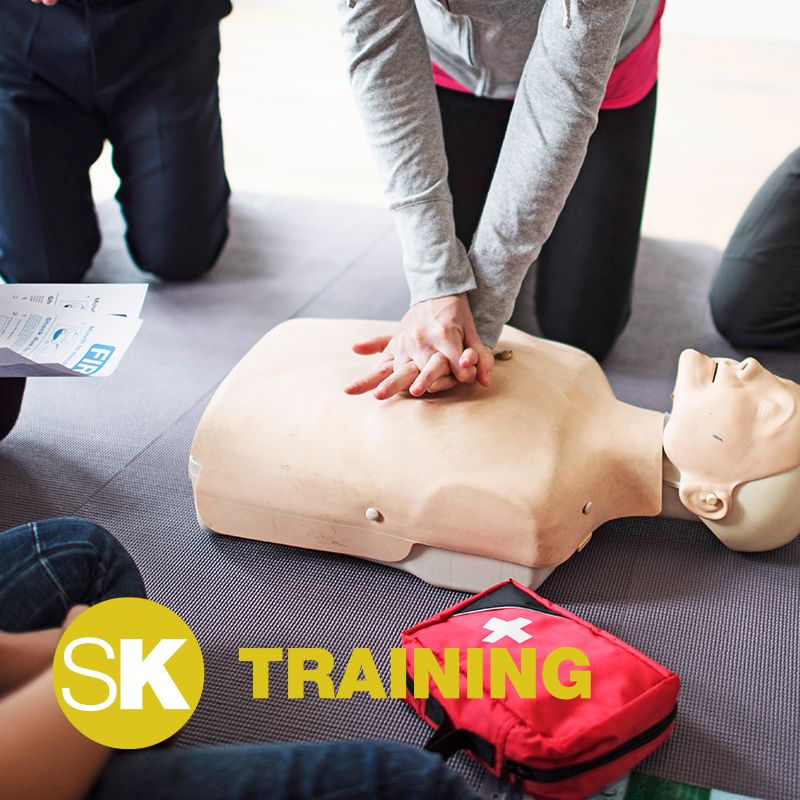 SK Training can deliver both Emergency First Aid at Work (1 day) and First Aid at Work (3 day) courses. Post-pandemic, it's important to review your first aider situation to ensure there are enough qualified people on site at any one time (don't forget to check if any certificates have expired too!).
Emergency First Aid at Work is a 1-day course which is designed for people who have a specific responsibility at work, or in voluntary and community activities, to provide first aid when dealing with an emergency situation. At the end of the course, participants will be able to demonstrate the practical administration of safe, prompt and effective first aid in emergency situations with an understanding of the role of the first aider.
First Aid at Work is a 3-day training course which provides the comprehensive set of practical skills needed by first aiders in most workplaces to become a confident first aider at work. This course is designed for people who want to receive our most thorough first aid training. Giving both the ability and knowledge to deal with first aid emergencies. It meets the standards required to help comply with Health and Safety (First aid) regulations.
However you need your training delivered, speak to #oneoftheteam who will be able to find a solution perfectly tailored to your requirements.