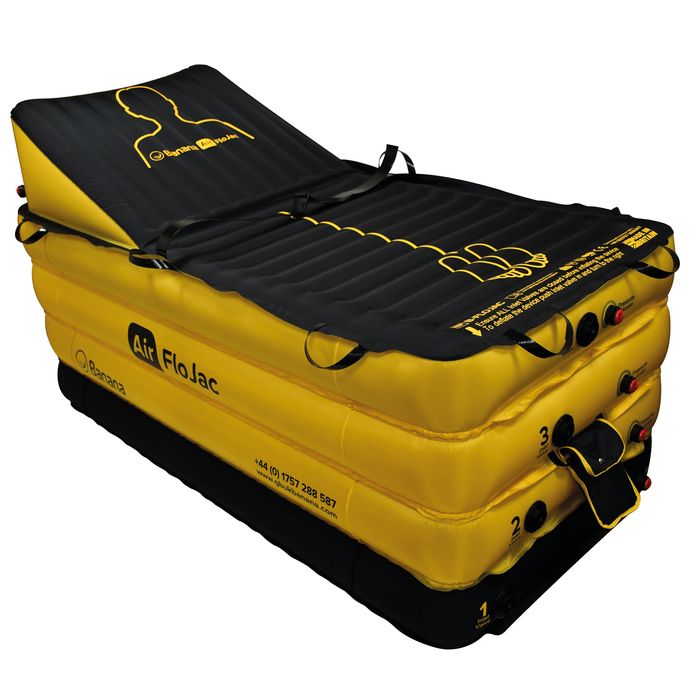 Easy to use, simply slide the patient onto the deflated Flojac before inflating the device in stages, from the bottom up. Once the device is fully inflated the patient can be moved onto their bed.
A central line printed on the top ensures the patient is correctly aligned and a safety wedge can be inflated to raise the upper half of the body into a semi-seated position for added patient comfort if required.
Ergonomic webbed handles improve operator posture, reducing the risk of moving and handling injuries.
The Flojac air lift bed is manufactured from lightweight thermoplastic polyurethane (TPU) with tough nylon TPU-coated handles. It can be wiped down after use with actichlor or alcohol-based wipes and can be decontaminated if needed following manufacturer's guidance.
Deployed size: 99cm
Working Load Limit (WLL): 500kg
Material construction: TPU Coated 1 Side Nylon, TPU coated straps, Nylon with PU lick coating, Lightweight and airtight
Regulatory: Class I Non-Sterile