07 Mar 2022
HANDLING BELT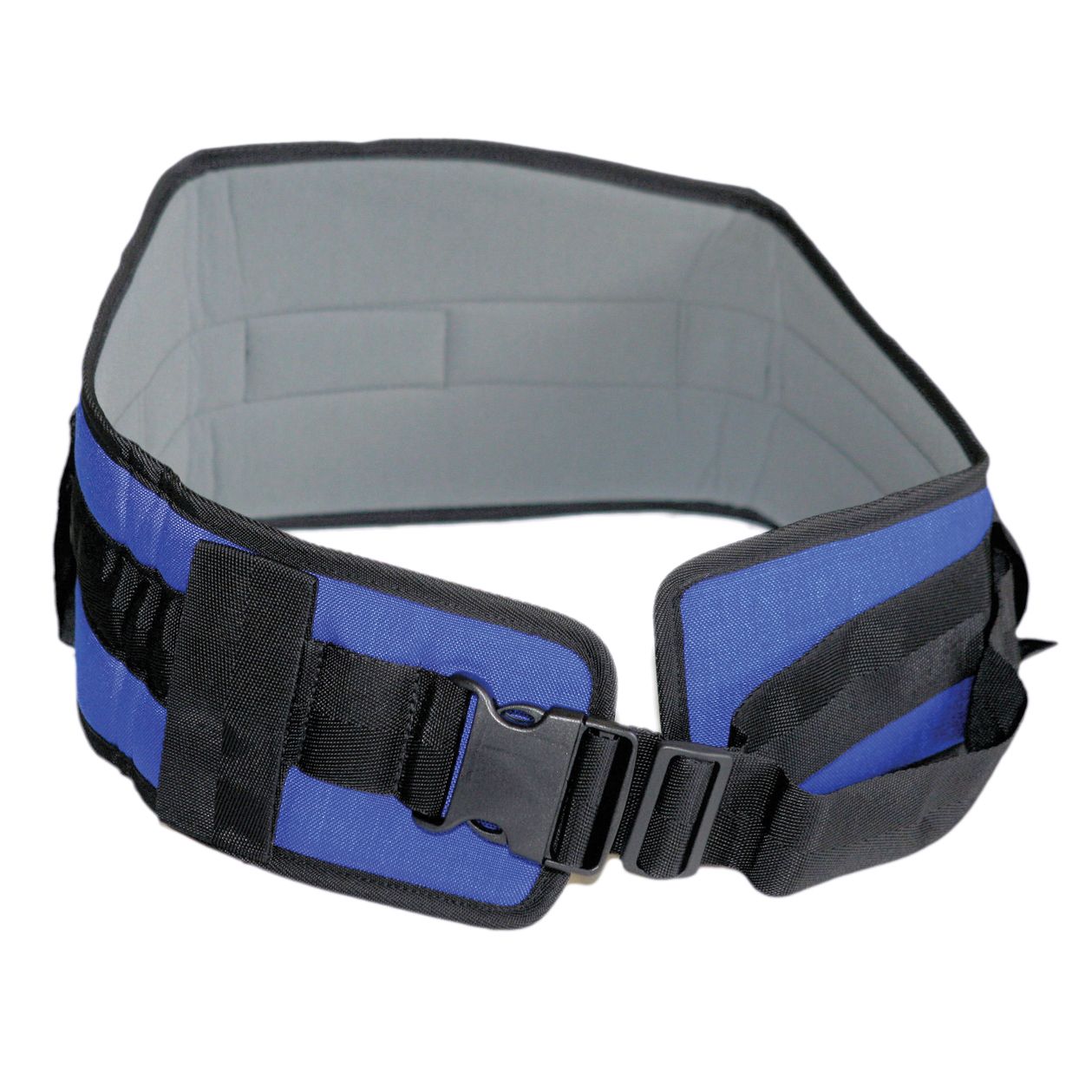 Designed to be worn around the patient's waist, the carer or nurse uses the four convenient handles when moving and handling the patient. This provides a more secure grip and greater control making patient handling easier and reducing the risk of injury to either party.
Using a handling belt also prevents the need to hold onto clothing or sensitive parts of the body which may restrict movement and be uncomfortable for the patient.
Commonly used to assist in the transfer from a seated to a standing position, to steady the patient while walking and provide a firm grip when sliding a patient into a sitting position in bed, using a handling belt can also help to build the confidence of the patient.
The Banana handling belt is adjustable from 71cm to 11cm to accommodate different sizes of patient and features a quick-release buckle for ease of use. It is constructed from soft, padded materials with anti-slip mesh and can be washed at 70ºC.
Raw Materials: Soft, padded materials with PER anti slip mesh
Packaging: 1 per package
Cleaning instruction: Machine washable at 70 degrees
Safe Working Load: 150kg
Padded belt to patient comfort
4 sets of handles to fit various user needs
Adjustable width
Quick release buckle