07 Mar 2022
MedSLED MS36 – Standard Sled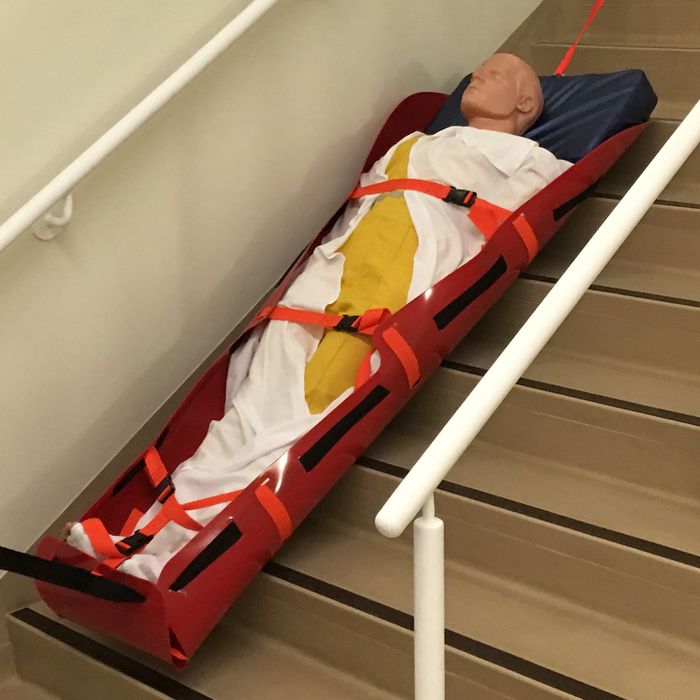 Particularly suitable for lone worker emergency evacuations the Med Sled MS36 uses the roll and drag method, which removes the need for heavy lifting and allows operators to safely transport individuals two to three times their own body weight.
A patented perimeter tether provides stabilisation when descending stairs or lowering from a bed while the unique stairwell braking system allows for controlled descent down stairs.
Three cross straps with metal side-release quick-connect buckles and a foot end T-strap provide extra patient security while curved sides ensure maximum patient protection during the evacuation.
The Med Sled MS36 has been designed to provide critical stabilisation and can accommodate a backboard or basket stretcher and has space to carry IV bags, oxygen cylinders and other equipment needed for critical care patients.
Simple and easy to operate, it comes completely assembled and requires only minimal training. Constructed from high-density polyethylene resin for durability on the roughest terrain, each sledge rolls up compactly to fit inside a rapid deployment carry bag for storage.
Packed size: 91cm x 23cm approx.
Unrolled size: 220cm x 91.5cm approx.
Weight: 4.5kg approx.
Safety tested to: 450kg
Safe working load: 120kg two people (when not using braking system)
Material: High density Polyethylene