05 Mar 2020
NEBOSH General Certificate in Occupational Health & Safety Online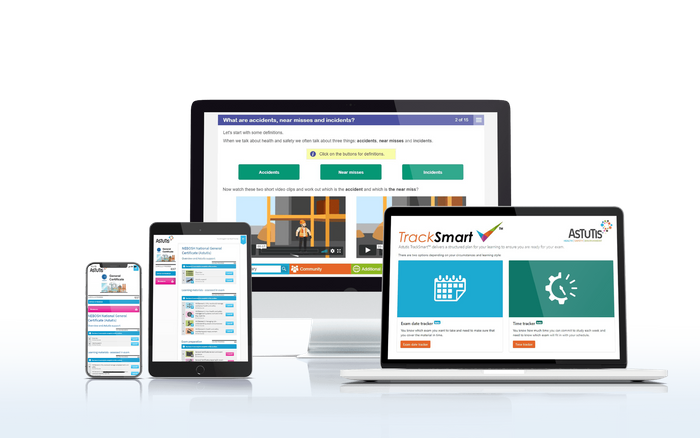 The most popular and widely respected health & safety qualification, the NEBOSH General Certificate online has had a makeover from the learning and multimedia experts at Astutis.
Astutis' NEW NEBOSH Certificate online course offers you the flexibility to develop your health & safety skills. It is a very interactive experience with online tutor support and unique tools and resources to prepare you for study and success. These include ExamSmart which offers a structured preparation tool with plenty of question practice plus revision webinars.
In addition, we also offer TrackSmart, a tool to help plan & complete your learning in line with your goals. This course also offers a dedicated NEBOSH Certificate community learning group to connect with other learners and tutors.
Visit us at the Health and Safety event and trial the course for yourself or visit our website.
Astutis relaunched the new version of the NEBOSH General Certificate online with unique learning tools to help people pass and use their knowledge practically in the workplace.
Categories
The Health & Safety Event