08 Mar 2022
POLYFLEX® ECO FROM BOTTLES TO GLOVES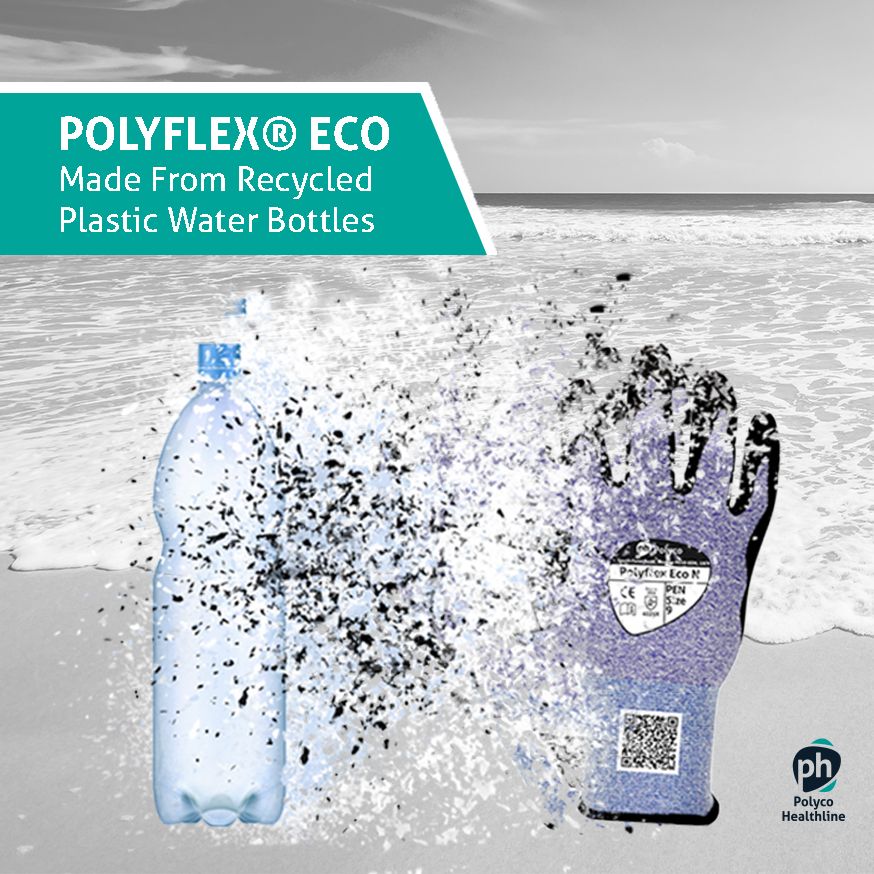 Our latest innovation is the Polyflex® Eco range of gloves.
The 1st reusable gloves in the market made from recycled plastic water bottles.
Yes, you read this correctly, plastic bottles turned into gloves! How can this be?
Plastic bottles are commonly made from polyethylene terephthalate (PET), which is highly recyclable. We use post-consumer recycled plastic bottles. The plastic water bottles are broken down into small pellets, which are then spun into yarn. The plastic bottles then start their second life cycle as a glove liner material. And the result is:
1x500ml plastic bottle = 1xPolyflex® Eco pair
The gloves are certified by the Global Recycled Standard, which validates recycled fibre content claims and composition.