07 Mar 2022
PROMOVE BARIKIT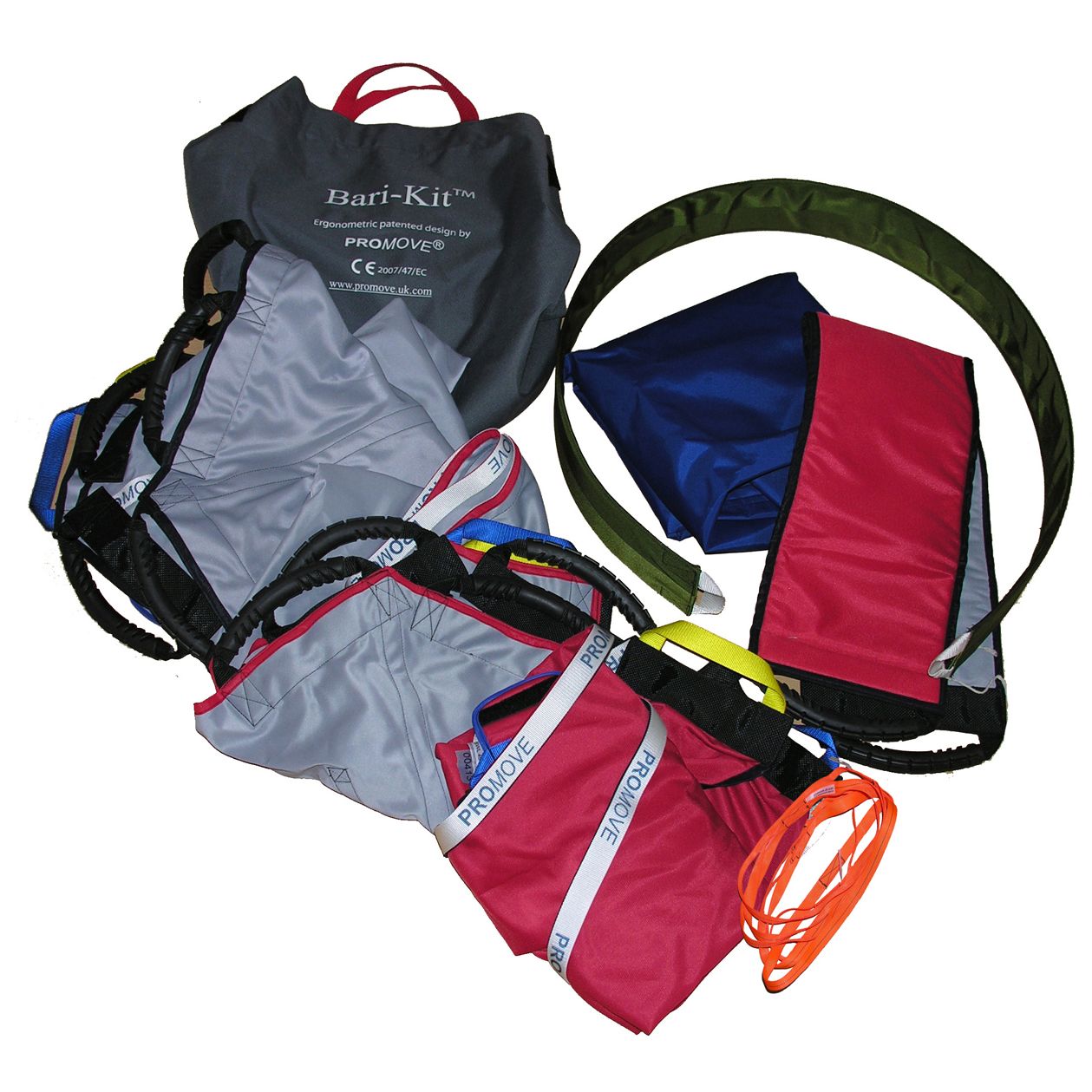 It comprises three lightweight, portable slings, each identified by colour: the red Emergency Service sling (weight limit 290kg), the Bariatric Sling in grey with a red edge and the wider Super Bariatric Sling in grey with a dark edge (weight limit 400kg for both).
The slings enable larger patients to be lifted and transferred safely and with dignity without the need for a hoist and are especially suitable for use in confined spaces.
Also included is a stiff Bugg strap to assist with placing the sling, a padded lifting belt to enable two operatives to lift legs safely and easily and a wide tubular slide sheet to help with patient movement and transfer.
Eight extension handles can be added to allow extra individuals to share the load making moving and handling controlled and secure and reducing the risk of manual handling injuries.
Manufactured in the UK, slings can also be adapted to meet specific requirements.
Stored Size: 36 x 28 x 26cm
Weight: 4.8kg
Country of Origin: Manufactured in the UK