07 Mar 2022
PROMOVE SLING – BARIATRIC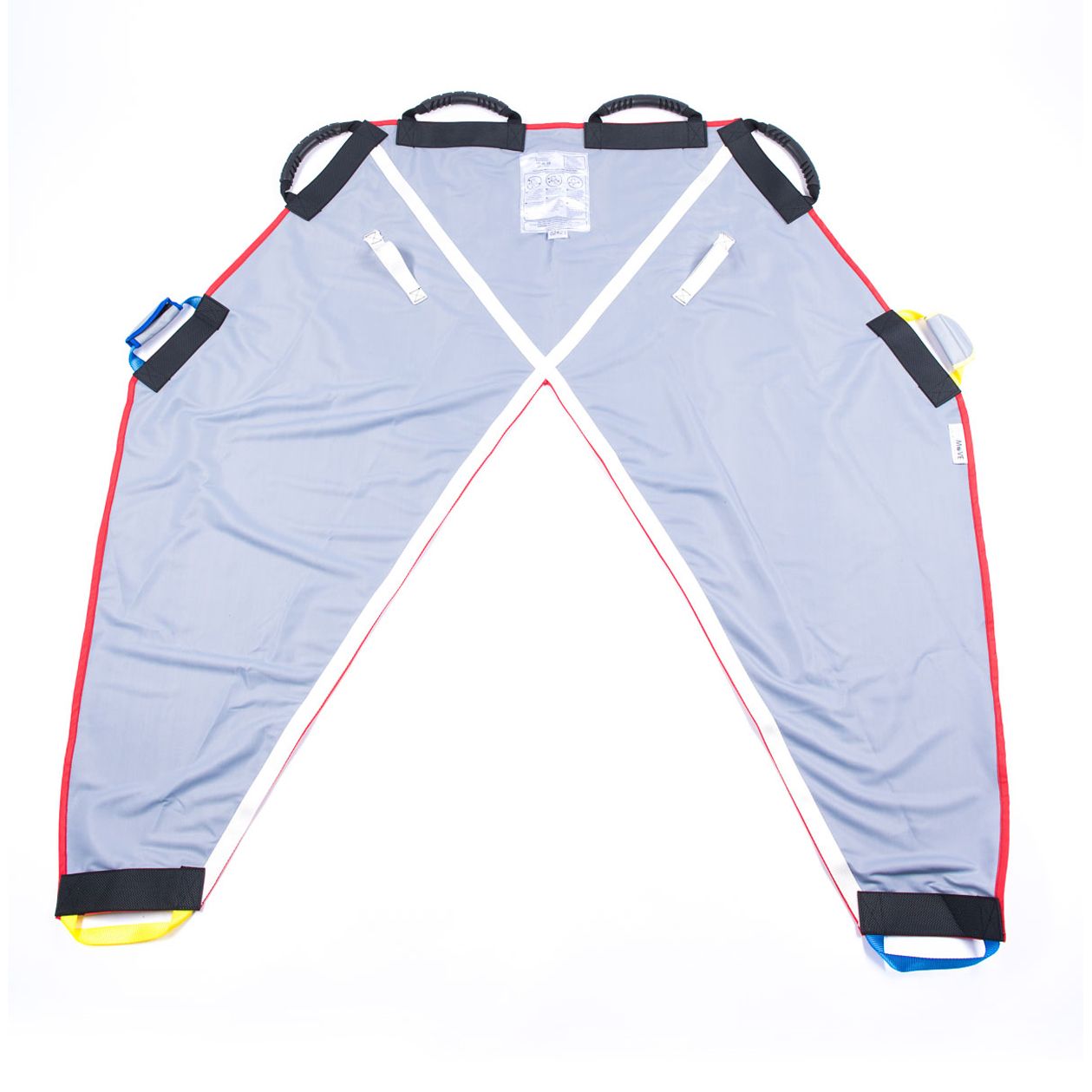 Light and portable, the sling enables a safe, comfortable and dignified transfer and is particularly suitable for use in confined spaces. It can be easily placed under the patient in a seated or lying position, without rolling the casualty, and forms a secure bucket-shaped seat with no localised pressure points.
Strategically-placed rubber handles at the front and back provide handling points for up to six carers to distribute weight evenly and ensure controlled moving and handling. Extension handles can be added for handling individuals in awkward situations, such as carrying down stairs or lifting from a low level, and these also allow up to eight individuals to share the load.
Manufactured in the UK from washable material, bariatric slings can also be adapted to meet specific requirements.
Stored Size: 28 x 22 x 8cm
Weight: 1kg
Working Load Limit (WLL): 400kg
Country of Origin: Manufactured in the UK
Conforming Standard: CE 2007/47/EC