12 Sep 2022
PureFlo 3000 Welding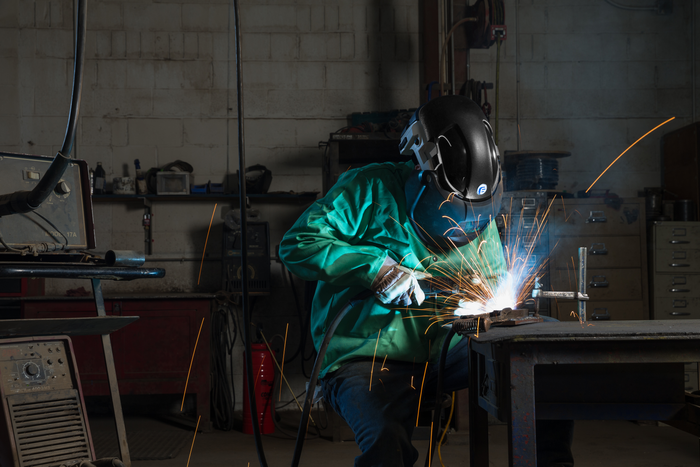 The PureFlo 3000 (Welding) is a modular, lightweight PAPR that provides a lower total cost of ownership in light-to-medium duty environments.
An all-in-one respirator optimised for maximum mobility, the PureFlo 3000 (Welding) integrates head, face, eye, hearing protection and ADF lens for use in welding environments.
The head-mounted design eliminates the need for hoses and belts, virtually eliminating snag hazards when working in tight spaces.
A breakthrough in head-borne weight, comfort, and durability, the PureFlo 3000 is designed to keep industrial workforces safe, while simultaneously enhancing productivity.
The auto-darkening welding filters are designed for Arc welding or cutting applications.
The unit is suitable for all Arc welding processes such as MIG, MAG, TIG, SMAW, Plasma Arc and Carbon Arc.