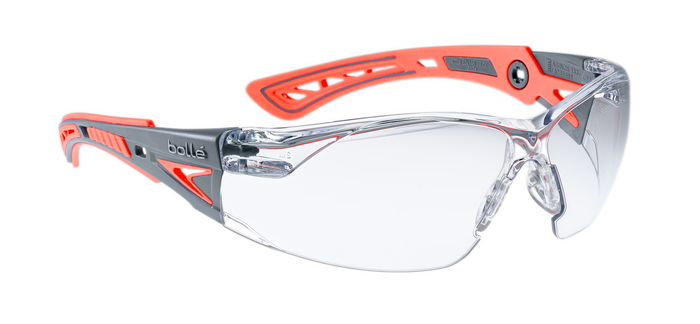 The Rush+ Small from Bollé Safety is the epitome of safety, style and protection all in a small size!
Ultra-enveloping the Rush+ Small provides the wearer with a 180° panoramic visual field with perfect optical class 1 PLATINUM K and N double sided anti-scratch and anti-fog polycarbonate lenses. The Rush+ Small has a wide range of lens options – clear, smoke and CSP to cover all applications.
CSP lens technology is supplied with PLATINUM lenses and is designed for use in low light conditions as it improves contrast. Its light transmission rate is perfect for outdoors, particularly early morning and late evening.
With ultra-thin dual injection non slip sports temples, adjustable non slip bridge and the ability to add a SBR foam seal and wide adjustable strap with high levels of protection this makes the Rush+ Small the perfect product for ladies.
Find out more about Rush+ Small: https://www.bolle-safety.com/model/rush+-small