08 Mar 2022
SANITIZED GLOVE RANGE - WITH ANTIMICROBIAL GLOVE TREATMENT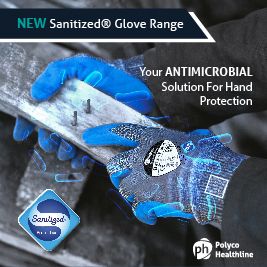 The SANITIZED® Glove range featuring the antimicrobial treatment will provide an added protection against harmful bacteria and fungi.
The Sanitized® hygiene treatment protects the gloves from microbial growth, but although from odours and provides long lasting material protection.
Microbes can infect people when they touch their face, and the most common ways a glove user will touch their face is when they wipe sweat away with the fabric back of the glove or remove the gloves to touch their face with their bare hand. Our Sanitized® Glove Range will provide some protection in both instances.
Furthermore, viruses need a living host; by inhibiting the amount of bacteria on the glove surface, the chance of reproduction of viruses on a glove surface is then significantly reduced.