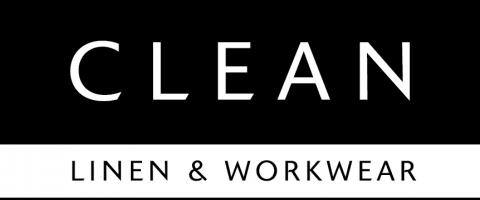 CLEAN Linen & Workwear
Stand: 3/H30
| Personal Protective Equipment
| Workwear
| Slip and Trip Prevention
| The Health & Safety Event
CLEAN's fully managed ISO 9001 certified workwear laundry services will regularly provide your employees with clean, smart, branded garments or uniforms, on a reliable, regular schedule. Garments are collected, hygienically laundered, thermally disinfected, and neatly packed to ensure they are safe and clean when returned to wearers.
Video Gallery
CLEAN's provides fresh, clean uniforms to food manufacturers, producers and commercial kitchens every day. Just Love Food Company - one of our longstanding customers, founded by Mike Woods in 2010.
Press Release
Leading linen and workwear laundry service provider CLEAN has been shortlisted for prestigious Safety & Health Excellence (SHE) Award. The SHE Awards celebrate innovation and achievements in health and safety, CLEAN is a finalist in the Best Driver Risk Management Performance category with the winners set to be announced on 26 April 2023.