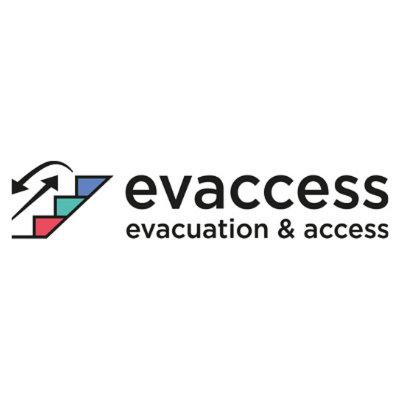 Evaccess
Stand: 4/G90
| Emergency / First aid equipment
| Manual Handling Equipment
| Occupational Health and Wellbeing
| Slip and Trip Prevention
| The Health & Safety Event
Evaccess are specialist providers in equipment used for access, egress and evacuation of both people and goods. We can work with you, your budget and your building to find the perfect solution. We will provide the kit, training, and servicing to ensure your equipment is safe and fit for use.
Address
197 Vicarage Road
Kings Heath
BIRMINGHAM
UK
B14 7QQ
United Kingdom
Product Gallery
We're not all the same Many provisions are taken for emergancy evacuation, access or egress on standard straight staircases but what happens when you encounter a staircase that is a little different?

  The CD7 the basic level evacuation and egress chair. Perfect for multiple installations across buildings for businesses who require an option for safe evacuation in an emergency or general lift brea ...