25 Apr 2023
Carry it, protect it with Peter Jones.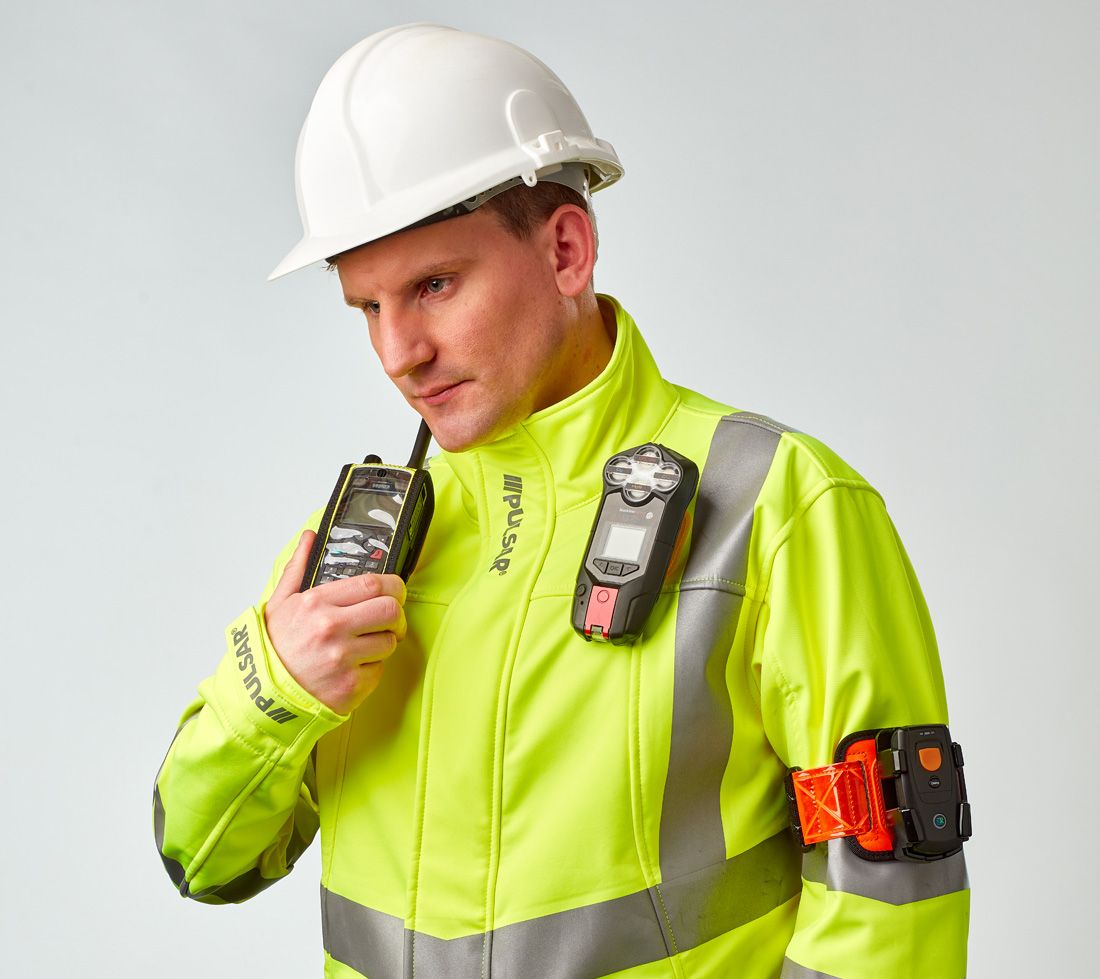 There has never been so much technology available to keep workers safe.
From gas detection to geofencing, from radios to body cameras, from lone worker devices to proximity detectors, there's a clever piece of technology to make work safer.
It's smart, it's connected, but too often it leaves safety to chance. Because for these devices to work, they need to be worn or carried by the worker. They need to stay attached; they need to keep working in sometimes hostile environments and they need to be worn in the right place.
This is why manufacturers and employers are turning to Peter Jones to help keep workers safe.
Peter Jones is a global leader in the design and manufacture of carrying solutions for technology and equipment. For over 55 years, our high-quality, durable cases, holders and mounts have helped workers carry and protect their safety technology.
Using state-of-the-art technology, our in-house design team thrive on designing and manufacturing bespoke solutions and can produce concepts and prototypes within weeks. Many of these feature our industry-leading Klick Fast Carrying System.
Tooling, injection moulding and production are all carried out in-house in the UK, ensuring a cost-effective, quality-controlled solution with minimal shipping costs and delays.
We are proud to work with industry-leaders in our sectors, such as Peoplesafe, an industry-leading, technology-led employee safety business. Over more than 10 years, we've developed holsters for their products which allow workers to carry safety technology securely, while facilitating quick and easy access. Recently, we created a carrying solution for their MySOS Lone Worker Device that's used by many workers, including telecoms engineers. The brief was to design a solution that would remain accessible to the wearer but secure enough to reduce false alarms raised by the built-in fall detector technology.
The unique shape of the MySOS device presented some challenges, but the talented Peter Jones design team created an elegant cradle that complimented the organic form of the MySOS alarm and permitted in-situ charging. The device can now be carried and protected anywhere on clothing or belts using the cradle.
"Peter Jones' highly responsive design and engineering team are pro-active and can always be relied upon to suggest the perfect solution. The quality and service from design to manufacture is always first class" said John Knowles, head of product at Peoplesafe.
A more recent development project was with Tended, an award-winning start-up that specialises in geofencing technology to help workers stay within safe working limits and maintain safe distances from hazards.
Tended approached Peter Jones to develop a carrying solution for a device used by workers in rail, construction and utilities. The remit was to ensure a stable, secure position for the device that maximised satellite exposure for geofencing technology and did not impede manual work. Tended needed a choice of mounting options to suit the wearer, their working environment, and the type of work, and had integrated Peter Jones' Klick Fast Castellation Connector into their device to make it compatible with the range of Peter Jones Klick Fast Docks. The Peter Jones design team also developed the Klick Fast Armband, allowing wearers to easily and securely attach a device to the arm.
"The variety of quality Klick Fast mounting options offered by Peter Jones is really quite something; we've been able to find several that are optimal for our technology, and that suits our customers' needs. At every stage of development, the service from Peter Jones has been very responsive", commented Andrew Wood, head of hardware at Tended.
Visit stand 3/B62 at the Health & Safety Event to talk to us about how you carry it and protect it.