30 Mar 2023
Fingerprint drug test to support random drug screening programme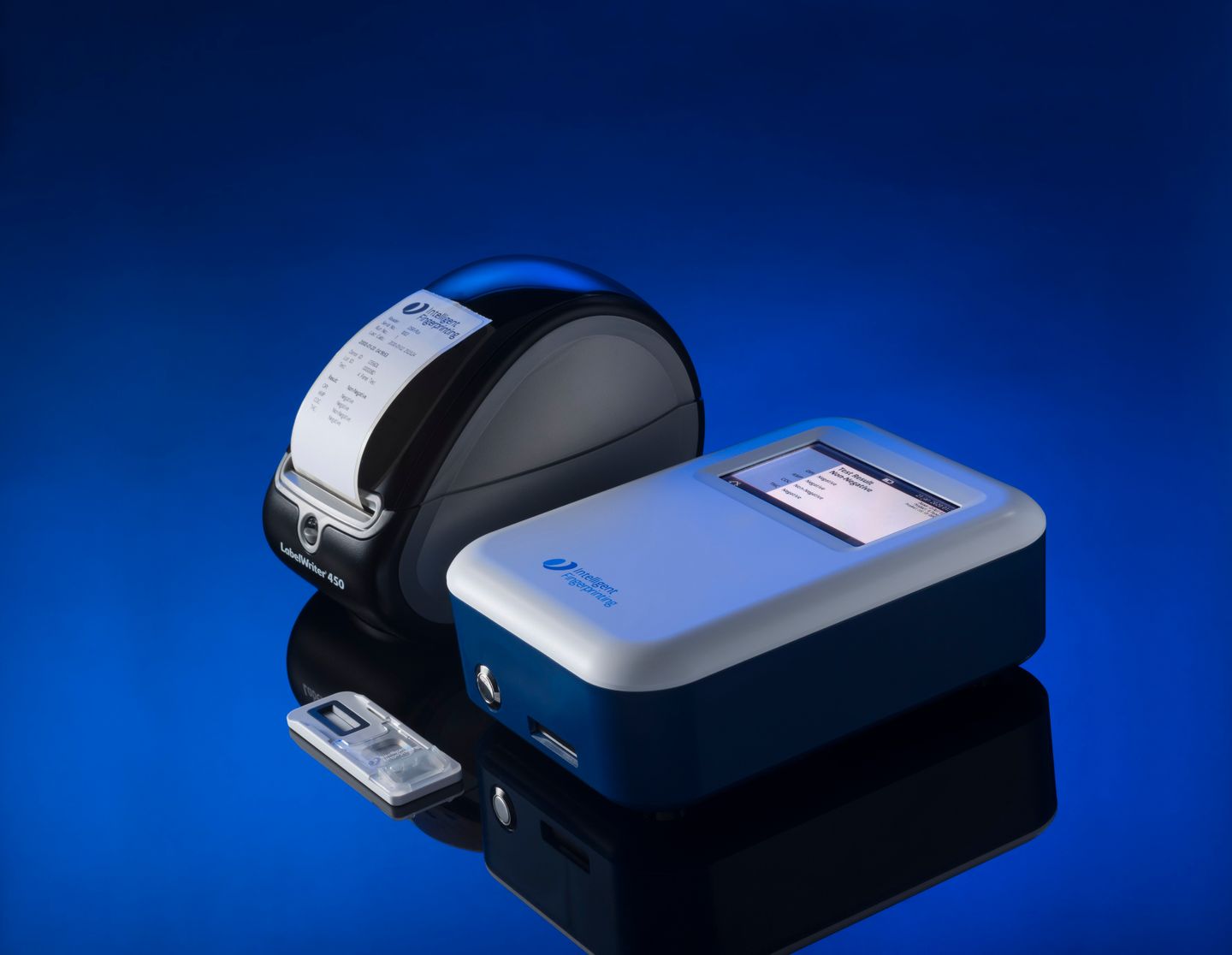 "Deploying the latest Intelligent Fingerprinting reader unit has helped our HR team to increase random drug testing productivity thanks to its faster analysis capabilities"
Dan Clayton, HR Manager, A & F Sprinklers

A & F Sprinklers, one of the UK's leading fire protection and automatic sprinkler systems specialists, has selected INBS's Intelligent FingerprintingDrug Screening System to support its random drug testing activities across its operations.
Headquartered in Rochdale, UK, A & F Sprinklers' customers range from small local businesses to multinational retailers. A recent upgrade to the Company's latest DSR-Plus drug screening reader has helped the A & F Sprinklers Human Resources (HR) team to almost triple screening productivity for its random drug tests.
The drug screening system analyzes fingerprint sweat to screen for recent drug use, including cannabis, cocaine, opiates, and methamphetamine. The portable system will enable A & F Sprinklers HR team to conduct simple, non-intrusive testing anytime and almost anywhere, with the in-house facility helping to serve as a deterrent and encouraging employees to adhere to Health & Safety policies.
"When we originally introduced drug screening into the business, we were determined that any approach should be hygienic and easy for our HR team and colleagues to use. Given these criteria, we immediately ruled out urine-based testing and felt that traditional saliva testing was also too invasive. However, when we learnt about fingerprint-based testing, we could see that it would meet all our drug screening requirements," explained Dan Clayton, HR Manager, A &F Sprinklers Ltd.
The Intelligent Fingerprinting DSR-Plus reader for fingerprint drug testing
"Thanks to its portability, we have found it much easier to carry out testing across our operations. The flexibility of the DSR-Plus screening unit, with its all-day battery life and faster analysis, has been a key factor behind the HR team being able to conduct random drug testing across the whole company," continued Dan. "We've also found that we're now able to conduct around three times as many random tests using the new readers, so the upgrade has proved a real benefit in terms of our productivity."
"An increasing number of organizations are finding random drug testing to be highly effective in deterring drug abuse in the workplace, which is a clear safety hazard to employees," said Harry Simeonidis, President and CEO of Intelligent Bio Solutions. "It's great to see businesses like A & F Sprinklers now extending this approach to their entire workforce. We're pleased they have chosen our Intelligent Fingerprinting solution as an efficient and convenient platform for their drug testing initiatives."
Intelligent Fingerprinting Drug Screening System comprises a small, tamper-evident drug screening cartridge onto which ten fingerprint sweat samples are collected in under a minute, before the portable analysis unit provides an on-screen result in ten minutes. Find out more www.intelligentfingerprinting.com