26 Oct 2022
HAVSPRO offers industry-first full-service aftercare for health & safety monitoring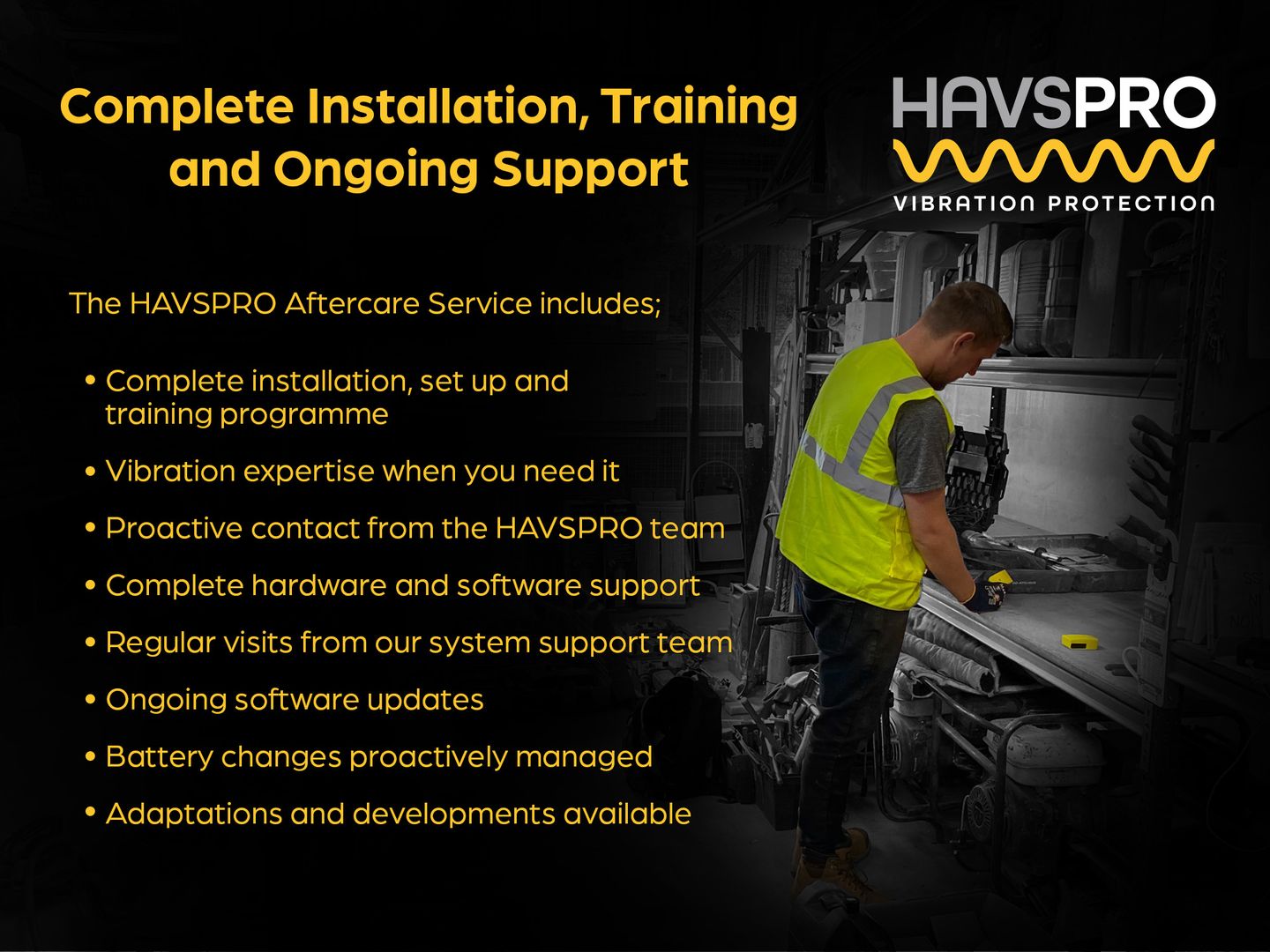 The team behind HAVSPRO, the real-time, on-tool solution for the measurement and monitoring of workplace vibration, now offers a full-service aftercare package for customers – the first of its kind in this sector. The service is included at no extra cost within a HAVSPRO subscription.
The aftercare package is designed to provide customers with absolute assurance they are getting the best from HAVSPRO's monitoring and measurement devices and data.
It begins with a complete on-site installation by the HAVSPRO technical team and continues to include support in understanding the vibration data itself. The HAVSPRO team is always on-hand to provide insights into the data captured and how it can be used to proactively reduce the risk of vibration exposure. This may include form best practice in tool management, and support in building business cases for investment.
This extensive aftercare service also provides access to the company's team of experts in Hand-Arm Vibration Syndrome (HAVS) and Whole-Body Vibration (WBV) for any questions customers may have, at any point during their subscription and not just at the beginning.
"The purpose of HAVSPRO is to prevent these conditions from arising, by offering accurate, real-time analysis of workers' vibration levels. And that means supporting our customers throughout the entirety of our partnership," explains Russ Langthorne, Managing Director of HAVSPRO.
"This is why we provide such a robust and complete aftercare service for our customers, regardless of how many operatives or tools they may have – no one should suffer from the effects of vibration exposure. And it all starts with the installation of the system and the full training for operatives. If they don't understand how easy it is to click and unclick their sensors on and off the tools, they aren't going to reap the protection the system offers."
Russ explains that the commitment to an inclusive, full-service offer was born out of the discovery that there was limited installation and aftercare available in the sector.
"We hear too often that a company has been sent all the hardware and software, has to set it up themselves, and then if they need support, the vendor adds on extra cost. That's not how we do things at HAVSPRO. It's about care and support and it is what customers should expect."
HAVSPRO's install team delivers a complete installation, set up and training programme at the customer's premises. As HAVSPRO is a Cloud-based platform, all software updates are rolled out without disruption. Similarly, this enables the system to be adapted and developed to suit changing business circumstances.
Crucially, with real-time access to the data, HAVSPRO will help customers to understand what's happening and can intervene as and when risk is exposed. "We keep an eye on your data and when we see spikes in exposure or unusual readings that could indicate an issue, we will proactively contact you to discuss – our customers shouldn't be surprised to get a call."
Support might include advice on how to manage tools more effectively – or even utilising data to support the business case for investing in additional or more innovative tools.
"The distinctive yellow HAVSPRO device is the tip of the iceberg when it comes to exploring what the system can do, so we urge people to find out more at https://www.havspro.com/havspro-aftercare-service/," concludes Russ Langthorne.