15 Mar 2023
HPAS - YOUR HAND PROTECTION ASSESSMENT SURVEY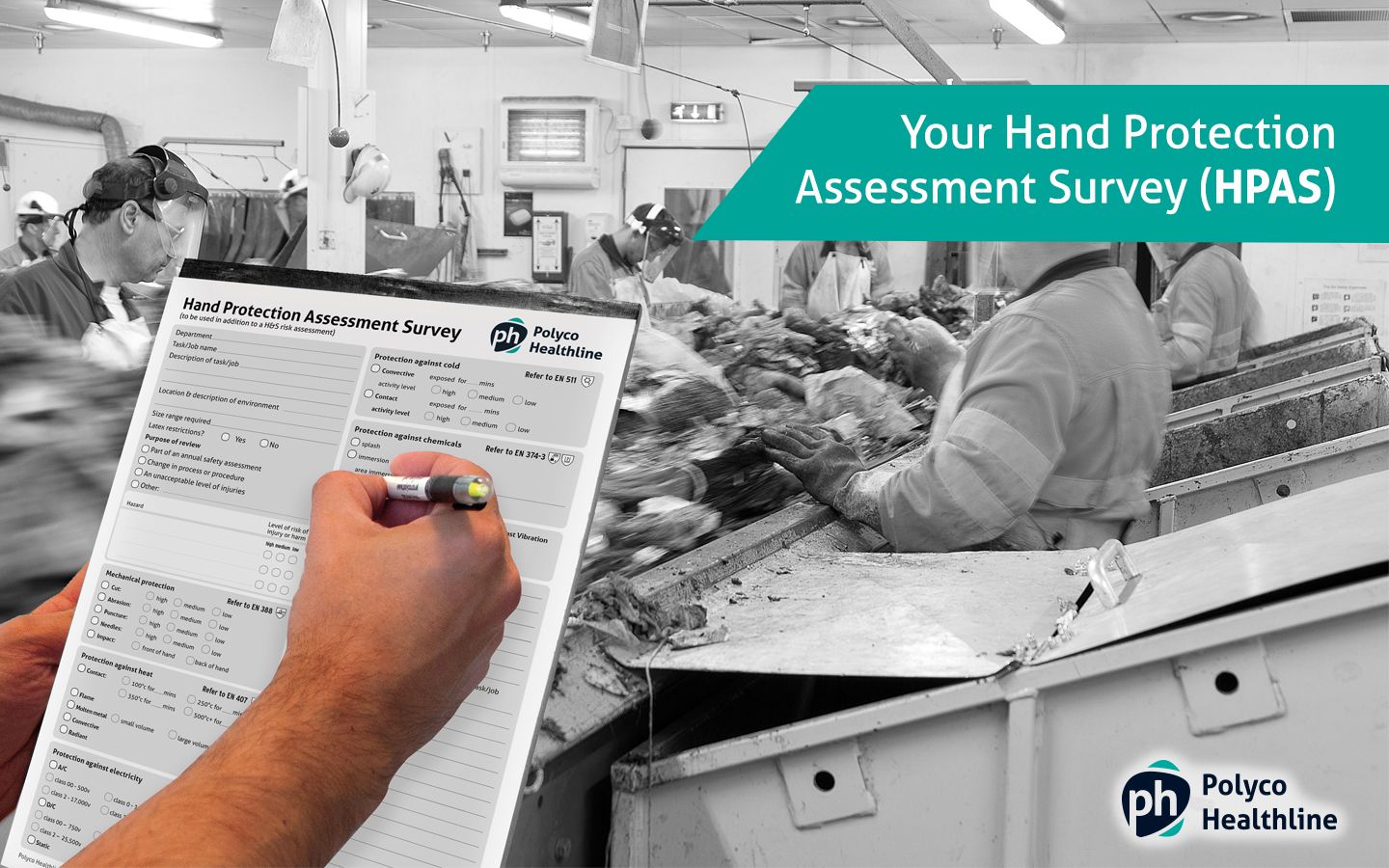 Here, at Polyco Healthline, we are well aware of the constraints your business may be facing and have been working hard over the last few months to develop the next generation in hand assessment surveys.
We are pleased to launch our newly developed HPAS Online solution that will help you visualise what a safe workplace can look like. Within the safety of your own workspace and with no physical presence from one of our experts, we can now virtually guide you through a detailed Hand Protection Assessment Survey.
As the country adapts to the "New Normal", businesses try to find new ways of operating safely.
As businesses started to reopen a few months back, you may have been scheduled for a PPE review or you simply needed to reappraise your PPE best practices.
Disruptions in supplies may also mean that you had to source alternative PPE or you simply have experienced a near-miss incident that needs urgent review.
A Hand Protection Assessment Survey (HPAS®) is an ideal starting point to ensuring your employees and business are protected from the risk of injury. With such a wide choice available, the process of hand protection selection is becoming increasingly complex.
Companies are therefore calling upon PPE experts with greater frequency to provide hand protection audits and surveys.
Employers are constantly reviewing on how to ensure continued safety for their employees both in normal day operations and of course preventing the spread of Covid-19.
In a pre-covid world, you would have had no hesitation in inviting suppliers to carry out an assessment survey, but in todays world, it is becoming increasingly difficult to operate safely around visitors access to production sites.
If you would like to know more about our free no obligation service, speak to one of our Hand Protection Experts or send us your enquiry at HPAS@polycohealthline.com " We will be able to run your through the various options we can offer for a safe Hand Protection Assessment Survey.