01 Jun 2021
Mobile barrier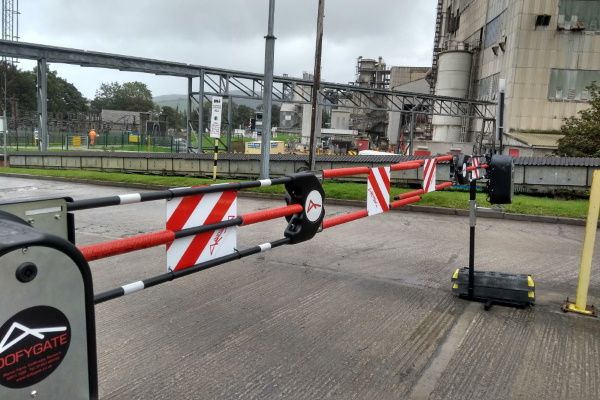 A New Approach to Gates - Dofygate is a remote controlled, solar/battery powered gate. Controls vehicle access within or into a property improving safety, security or bio-security. Operated from a vehicle using a fob, phone, keypad, intercom or timer. A built in clutch protects the gate arm from accidental impact. 2, 4 or 7 bar formats.
Currently working to control access into building sites and construction projects both with and without our weighted wheel-e-stands. The stands can be provided with wheels where regular relocation is required. Allowing workers or plant operators to control access into their working areas so preventing unexpected arrivals safety is significantly improved. The wasted time associated with dealing with arrivals who should not be there is avoided.
The built in adjustable solar panel charges a standard alarm type battery and is designed to work all year. No other work is needed, no outside power source is needed and the arm is protected by a breakaway clutch so accidental impacts do not render the barrier unservicaeable.