22 Mar 2023
The workwear of the future is Tested to Work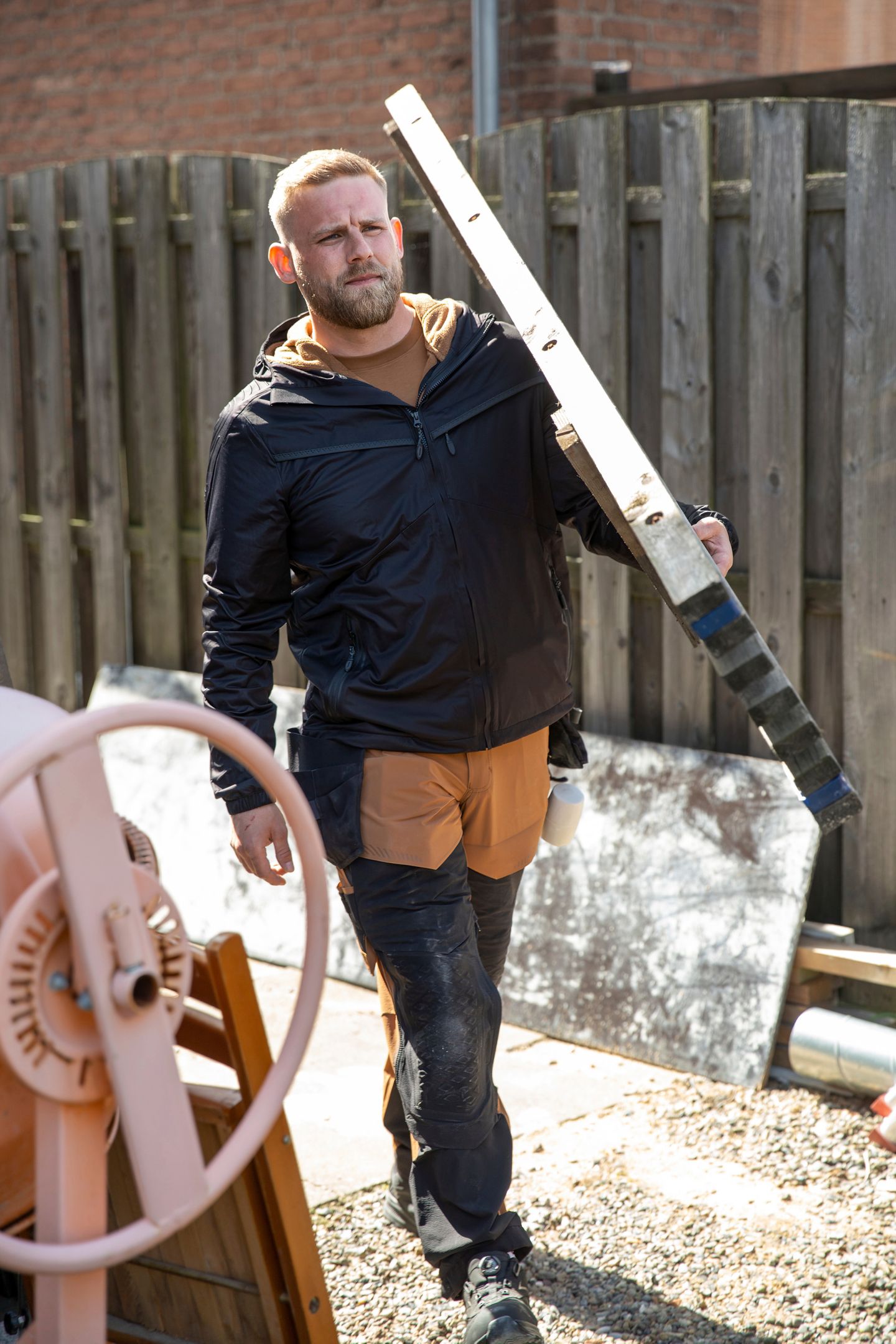 Ultra-light and durable high-end work trousers with Ultimate Stretch
With new innovative production methods and specialized knowledge, MASCOT has designed new work trousers in collaboration with test users to be light, durable, and fit the body for ultimate freedom of movement.
The new fabric quality for the main material coupled with our ultimate stretch fabric ensures that the trousers are exceptionally light, while giving the wearer the freedom of movement to move naturally without being bothered by stiff and heavy work clothes. Additionally, and equally as important as feeling and fitting well, the new trousers are extremely durable. They have withstood +1,000,000 turns during a Martindale test, making them MASCOT's most durable trousers to date. This means that the work trousers have a long service life and can withstand the wear and tear they are exposed to during the working day.
Customize your holster pockets to your needs
The new holster pockets are designed for specific professions and can be combined as desired. If you are an electrician, painter, or work in a field where you need pockets with large compartments, then we have the solution. The MASCOT® CUSTOMIZED range includes holster pockets specifically designed for your trade or needs.
Click Pocket System – an easy way to add your holster pockets
The new and innovative Click Pocket System allows craftsmen to add holster pockets to their work trousers to suit their needs. The Click Pocket System allows you to place the holster pockets in the place that suits you best as well as allowing you to add up to 4 holsters onto your person at once.
Recycled materials are a key element
MASCOT® CUSTOMIZED is a range with the highest possible content of recycled materials. It contains multiple products that are made from recycled materials – often in their primary material – which have a wear resistance on a par with products made from non-recycled materials.